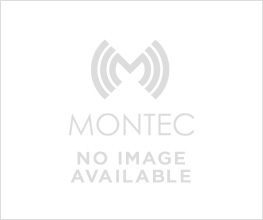 Price: £TBC
Availability: Under Development
Montec Sound Monitor (MSM) overview
The battery-powered MSM will continuously monitor and record the average sound levels over 6 minute periods. The peak sound level will also be recorded for each 6 minute segment. Each MSM takes a measurement every 6 minutes which it stores in its memory. Every hour each MSM wirelessly transmits its recordings to the Montec Base Station. Levels of all recorded parameters can be pre-set, triggering an email alert if they are exceeded. MSMs are fixed with adhesive – no need to drill holes. The MSM is designed to be easy to configure and install by a non-technical person in under an hour. Up to 8 Montec Monitors of any type can be linked to one Base Station.
Montec Sound Monitor features
Dimensions: 110 x 85 x 37mm

Weight: 168g

Adaptive wireless power (only transmits with power necessary)

Long-lasting self-contained battery (approx. 3 years)

Long-range: up to 1100 metres between MBS and Montec Monitors (line of sight)

Can be used indoors and outdoors

Weather proof
Tell us your thoughts
We would love to find out if this product interests you, of if any other sensor does. We would also like to know if any other sensor would be of interest. All information is strictly confidential.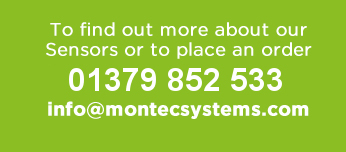 Loading
Is the Sound Sensor MSM of interest to you?
Thank you for voting
You have already voted on this poll!
Please select an option!